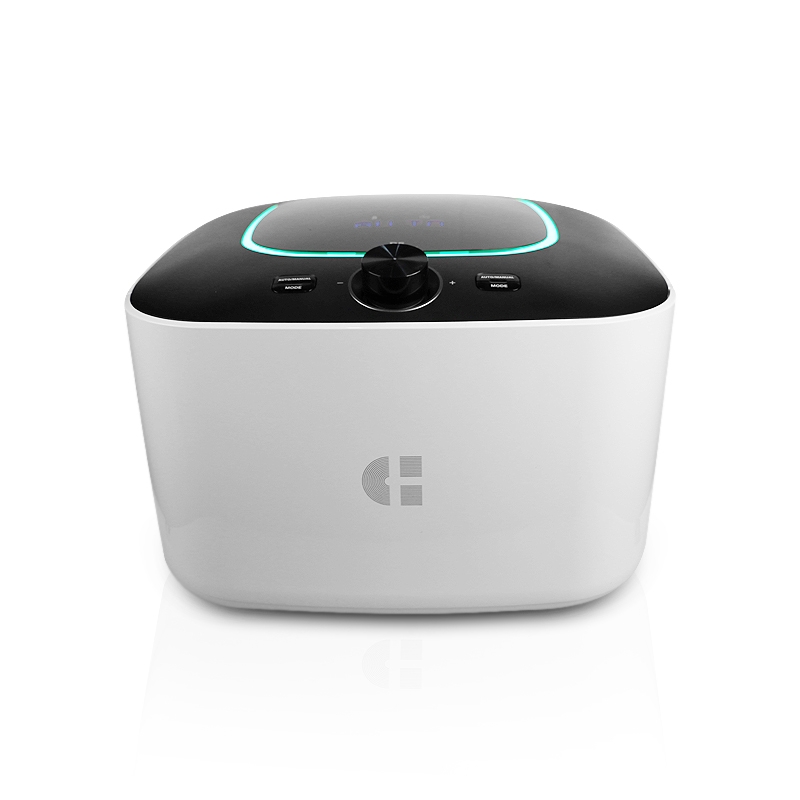  
Soul: Infrared Food Dehydrator made of steel
The new SOUL dehydrator is a combination of style and performance. Two different ways of dehydration using infrared light and air drying. It is equipped with stainless steel trays.
Security policy (edit with Customer reassurance module)

Delivery policy (edit with Customer reassurance module)

Return policy (edit with Customer reassurance module)

.
NEW 2017 The only dehydrator in the world that is dries using infrared light of the same wave length of the sun.
siQuri introduces 'Soul' (IR D5) the infrared dehydrator with the same light wave length as the sun.
Equipped with digital display, modern design, eco steel, silent, compact and ergonomic, Soul brings to your kitchen a new standard of dehydrating and storing food.
Comes supplied with 5 stainless steel trays; timer (1 ~ 99 hours), control temperature (35 ° ~ 70 ° c) Soul has obtained the Design Awards as the best ergonomic technology for dehydrating food in the kitchen in compliance with high safety standards of use and construction materials (Total Bpa Free).
Soul allows natural dehydration of foods because it stimulates osmotic pressure from inside the food and promotes continuous absorption of moisture with a constant and homogeneous circulation of hot air using short infrared rays.
Soul allows, with respect to the current drying standards, shorter drying times, lower energy consumption, and greater intensity of flavour and colour in foods.
Product Features:
Soul is equipped with  two dehydrating systems:
• Near-infrared ray solar dehydrating system with long natural functional wave length to dehydrate deep inside the food.
• Shade drying system, especially convenient for fermented food (wine vinegar, yogurt, soy)
It also features:
• LED display colour code and timer
• Silent operation - 45dB
• Regenerative air filter for food dehydration in clean air
________________________________________
WARRANTY
5 years
________________________________________
Package Contents
• 500-watt central unit.
• 5 trays in stainless steel.
• 1 tray for collecting any residues to be placed on the base of the dryer.
• Silicone gloves.
• 1 air filter.
• User Manual.